Public fitness equipment and home fitness equipment have developed rapidly in recent years, and the future demand is particularly large. The rapid increase in demand for sports and fitness has driven the demand for more fitness equipment in terms of quantity and quality at the same time. Due to the large amount of pipe processing in the fitness equipment industry, such as spinning bikes, bicycles, sit-ups, children's scooters, outdoor fitness equipment and other products, all those involve a lot of pipe parts, pipe cutting and punching processes.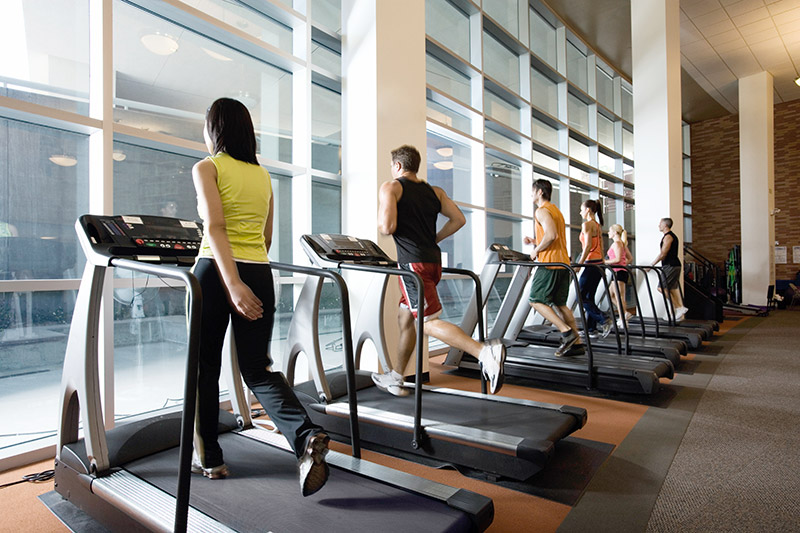 Laser tube pipe cutting and drilling processes are widely used in manufacturing the fitness equipment. Compared with the traditional tube cutting process, laser tube cutting machine has high processing flexibility and can be customized for different tubes. Also the quality and efficiency are greatly improved compared with the traditional process.
Since many joints are connected in intersecting lines. The traditional processing method such as band saws, drilling machines, and special milling machines can not guarantee its aesthetic appearance and guarantee accuracy, furthermore, it also takes up a lot of labor cost and time cost of tool material clamping and transfer.
The laser pipe cutting machine can cut traditional and special-shaped pipes such as square pipe, round pipe, bread pipe, elliptical pipe, and D-shaped pipe. It can achieve opening, cutting and conventional way difficult to achieve a variety of different complex graphics precision cutting. It has the advantages of high flexibility, high precision, high efficiency, short production cycle, etc. The cut section of the pipe does not require secondary processing, and can be welded directly. So the fully automatic processing method can greatly improve the production efficiency of fitness equipment and has become the standard equipment in the manufacturing process of the fitness equipment industry.
The Advantages of Tube Laser Cutting Machine
High Flexibility
The tube laser cutting machine can flexibly process various shapes, which allows designers to carry out complex designs.
High Precision
The traditional pipe cutting is done manually, so each part of the cut is different, and the pipe laser cutting machine uses the same set of fixture system, which is processed and designed by programming software, and the multi-step processing is completed at a time, with high precision .
High Efficiency
The tube laser cutting machine can cut several meters of tube in one minute, which means that the laser processing is highly efficient.
Short Production Cycle with Batch Processing
The standard tube length is 6 meters, and the traditional processing method requires very cumbersome clamping, and the tube laser cutting machine can easily complete the positioning of several meters of tube clamping, which makes batch processing easier.
Tube / Pipe Laser Cutting Machine Recommended by Fortune Laser
New pipe processing technology, replacing traditional sawing and punching technology;
Fully automatic, high-efficiency and cost-effective professional pipe cutting equipment;
It can perfectly cut round tubes, elliptical tubes, square tubes, and rectangular tubes. At the same time, angle steel, channel steel, and rhomboid tubes can also be cut through special clamping;
Equipped with wireless control box, convenient for remote operation
---